We will Up and Running Soon !!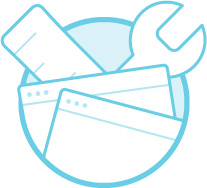 • A chance at Game day field passes (yes, you read that correct)! (NorCal gets a number of these per year).
• Access to Sea Hawkers "tailgate zone" prior to all home games
• Blue and Green Membership card that identifies you as one of the family
• Opportunity to attend the annual Sea Hawker Banquet which includes a sneak peak of the NFL Films Seahawks Annual Highlight Video, and dining with Seahawk players and staff
• Draft Day celebration
• Annual Picnic at Seahawks Headquarters with players and staff
• Great opportunities to help with local and PNW charity events
• 15% discount on regularly-priced merchandise at Seattle Team Shop (across from Seahawks Stadium at 901B Occidental Avenue S.
• Organized "local" NorCal Seahawks viewing events
• Organized NorCal tailgate on gameday in SF/OAK
• Simply put, Seahawks' swag for our members
• Organized raffles with more Seahawks' Swag
• An entry in to our end of year drawing for a player signed football
The NorCal Sea Hawkers is an official fan club chapter of the Seattle Seahawks. We have been around since 2002 and have members spread out all over Northern, CA. The chapter was started in Santa Cruz and is now based in Pleasant Hill and run by Tod Gomes and Caroline Gomes.
Our "main" event is our "Stompin' At The 'Stick" which we have successfully held for around 10 years now. We have had speakers such as former Seahawks' Frank Beede, Natu Tuatagaloa, ESPN's Mike Sando and King 5′s/Kiro 7′s Tony Ventrella to name a few.
Our tailgate held at Candlestick Park is the largest gathering of Seahawks fans in the stadium. One year, we purchased 77 group tickets and by the end of the game, we had over 250 Seahawk fans up in our section of the stadium cheering on our team!